We are a full-service organization, with a number of specialities.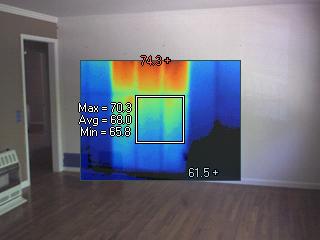 Fungi (Mold) - Water Damage/Identification

Bacteria - Sewage/Black Water

Volatile Organic Compounds (VOC's) - Total & Target
Thermal Camera Assessment - Interior/Building Envelope

Carbon Monoxide, Carbon Dioxide

Particulates/Allergens (respirable, carbon soot, dust mites, pet)

Comprehensive Surveys

Analysis & Exposure Assessments
Project & Abatement Design
Management & Project Oversight

Radon is a naturally occurring radioactive gas that is found in all rocks and soils. It can easily move through the ground to the surface and in the open air radon disperses rapidly so concentrations remain low. However, in homes and other buildings, radon can be drawn through pipes and cracks in the floor and this can, in some circumstances build up to reach unacceptably high concentrations. Radon is odorless and colorless.